The late Roger 'Syd' Barrett, from Cambridge, was a co-founder of the 1960's music group 'Pink Floyd' and performed on lead guitar and vocals. He also composed many of their songs. He was responsible for inspiring an entire generation of musicians to develop their own indigenous brand of English rock music.
Syd was quintessentially English, penning idiosyncratic songs unique in style and tone.  He had a hugely attractive personality and with his good looks he was difficult to ignore. He was a quick witted clown who kept family and friends laughing at his good natured cheekiness throughout his younger years. Always interested in experimenting with music, he played the recorder, piano, ukulele, Jews harp and guitar all to a good standard.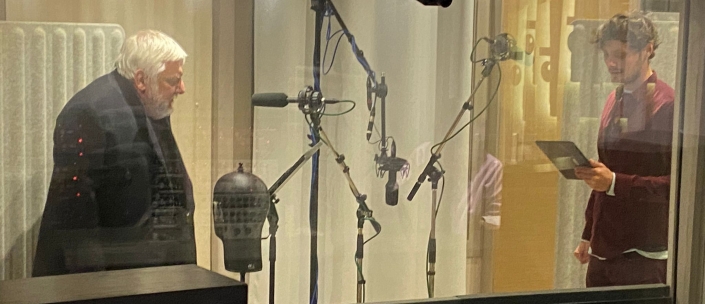 A new drama for BBC Radio 4, THE BALLAD OF SYD & MORGAN, starring Simon Russell Beale, Tyger Drew-Honey and Madeleine Leslay will be broadcast on Saturday, May 20th at 3.00 pm. It will subsequently be available on BBC Sounds. Dramatised…
https://www.sydbarrett.com/wp-content/uploads/2023/05/The-Ballad-of-SydMorgan_5-1.jpeg
884
2048
Ginny
https://www.sydbarrett.com/wp-content/uploads/2022/03/logo-300x138.png
Ginny
2023-05-16 20:40:34
2023-05-16 20:50:20
Drama of the week BBC Radio 4 – The Ballad of Syd and Morgan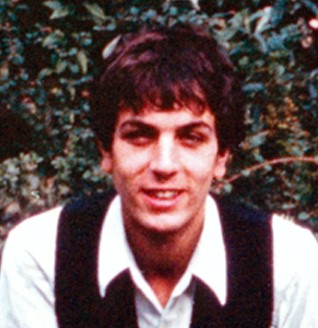 Syd Barrett Music Limited and the Syd Barrett estate are launching a dedicated Syd Barrett YouTube channel The channel is a natural extension of Syd Barrett's existing online presence and will consist of artistic interpretations of his solo…
https://www.sydbarrett.com/wp-content/uploads/2023/05/1963-Syd-with-Frisky-the-cat.-Hills-Rd-Cambridge.jpg
328
318
Ginny
https://www.sydbarrett.com/wp-content/uploads/2022/03/logo-300x138.png
Ginny
2023-05-09 16:32:41
2023-05-09 18:35:29
Official Syd Barrett YouTube channel is launched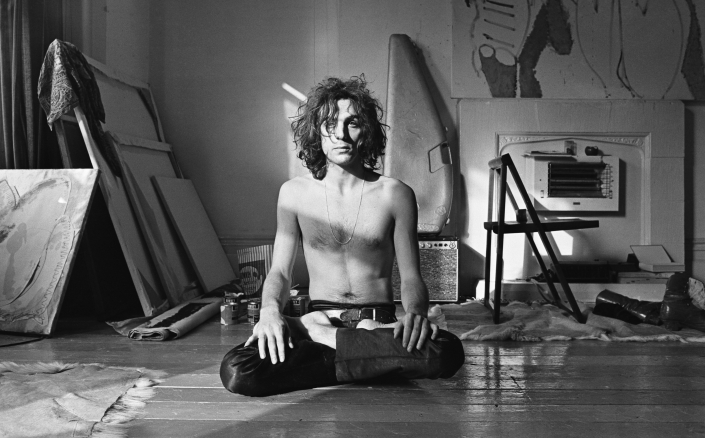 Cult icon, enigma, recluse... the life of Syd Barrett, founding member of Pink Floyd, is full of unanswered questions. Until now. Piecing together his comet-like rise to pop stardom, his creative and destructive impulses, breakdown, exit from…
https://www.sydbarrett.com/wp-content/uploads/2023/04/G7803_sydyoga1-c-Aubrey-Powell-_-Hipgnosis-1-scaled.jpg
1592
2560
Ginny
https://www.sydbarrett.com/wp-content/uploads/2022/03/logo-300x138.png
Ginny
2023-04-26 13:10:58
2023-04-26 15:50:23
'Have You Got It Yet? The Story of Syd Barrett & Pink Floyd'
... See MoreSee Less
Play

I ve heard people say Syd was not a good guitar player , which is pure rubbish ! Syd was an innovative, stylish, groundbreaking guitar player !! The video with Pete clearly demonstrates the genius of Syd , who in my opinion has influenced many guitar players . ❤️
When and where will this film be in the USA?
This is such a cool segment from the film. I wish there was more footage of Syd playing live with the band.
Era un uomo Génial!! 🔥 💥 un genio nato. Syd Barret mio amore per sempre ♥️ 🔥
Syd is so underrated as a guitarist. I hope more people give him his props as time goes on
Would love to see this great film in Puerto Rico ⭐️
D'accordo, townshend parla in inglese, ma che almeno i sottotitoli del video siano in italiano!
That's not what 'heavy metal' is, but i'm not Pete Townshend, so what do I know?
Syd invented emo before it was a thing
Please make this doco available worldwide
Matthew Lerner James Randall Traci Pebler-Hotaling Mark Albright
I wish they would use the latest tech to bring up Syds vocals in the live concert on the Early Years box set. For example youtu.be/qDje-7frTrw
1967From 1967: ... See MoreSee Less

Loved UFO and middle earth.
On this date two years ago a painting Syd Barrett created when he was a 15-year-old schoolboy sold for almost ten times its estimate at auction.

The Van Gogh-esque watercolours and pastel picture is called Orange Dahlias in a Vase and it went under the hammer at Cheffins Art & Design Sale in Cambridge, Thursday 27th May 2021 with an estimate of £3,000 to £5,000.

Obliterating its guide price, Orange Dahlias in a Vase sold for a massive £28,270 to a collector from Italy who was bidding online.

Roger 'Syd' Barrett painted Orange Dahlias in a Vase almost 60 years ago in October 1961 when he was a pupil at Cambridgeshire High School for Boys alongside Roger Waters and Pink Floyd artist Storm Thorgerson.

He gave the painting to art teacher Gerald Harden shortly before he left to study art at Cambridgeshire College of Arts and Technology and it has remained with Harden's family until now.

Philip Harden, Gerald Harden's son, who sold the picture, says: "We couldn't be more thrilled with this result. The picture has always been incredibly special to me and has an energy to it which is quite unlike anything else.

"I am sure that Roger would be completely amazed if he knew a picture from his schooldays could have made this type of money. He was a great friend when we were children, a kind and thoughtful person and I am so pleased that there is a buyer out there who will treasure this picture as he stood for so many things in different people's minds."

Syd Barrett's Orange Dahlias in a Vase painting
Brett Tryner, Director at Cheffins, adds: "As a window into the pre-Pink Floyd days of Syd Barrett, the success of the sale of this picture is a testament to his popularity as one of the greatest icons in the world of rock music.

"There are few original pictures by Syd Barrett still in existence, especially as during the later years he took to finishing a painting, photographing it and then burning the canvas. This ensured that the picture saw a great deal of pre-sale interest, including almost 30 commission bids ahead of the ahead, some from his legions of fans the world over.

"It is clear from this work that not only was Barrett one of the most talented musicians of our time, but he was also an accomplished artist." ... See MoreSee Less
It shows what a huge following there is for Syd and all things Pink Floyd, in Italy.
I wish more of his work had survived. Maybe Cambridge will set up a permanent museum of sorts one day of his music and art.
Ridiculous really, not worth it, yes Syd's music is great and unique, yes his tale is sad but fetishising his possessions in this way is just odd imho
Such a beautiful painting ⚡️❤️⚡️❤️⚡️❤️so multitalented
Load more