The late Roger 'Syd' Barrett, from Cambridge, was a co-founder of the 1960's music group 'Pink Floyd' and performed on lead guitar and vocals. He also composed many of their songs. He was responsible for inspiring an entire generation of musicians to develop their own indigenous brand of English rock music.
Syd was quintessentially English, penning idiosyncratic songs unique in style and tone.  He had a hugely attractive personality and with his good looks he was difficult to ignore. He was a quick witted clown who kept family and friends laughing at his good natured cheekiness throughout his younger years. Always interested in experimenting with music, he played the recorder, piano, ukulele, Jews harp and guitar all to a good standard.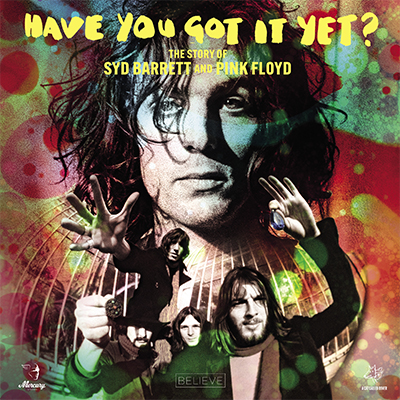 The tour of the film Have You Got It Yet? The Story of Syd Barrett continues. Directed by award-winning filmmaker Roddy Bogawa (Taken By Storm: The Art of Storm Thorgerson and Hipgnosis) and the late, acclaimed designer Storm…
https://www.sydbarrett.com/wp-content/uploads/2023/04/Have-You-Got-It-Yet_Vert_1x1-extra.jpg
400
400
Ginny
https://www.sydbarrett.com/wp-content/uploads/2022/03/logo-300x138.png
Ginny
2023-09-05 15:10:10
2023-09-05 15:28:15
"Have you got it yet?" The Story of Syd Barrett new dates announced for film tour plus meet the makers Q&As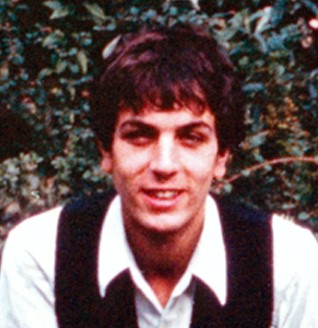 We are delighted to reveal the next new Official Lyrics Video of Syd's song "She Took A Long Cool Look" is available now on YouTube. Please enjoy. We look forward to reading your comments.
https://www.sydbarrett.com/wp-content/uploads/2022/03/logo-300x138.png
0
0
Ginny
https://www.sydbarrett.com/wp-content/uploads/2022/03/logo-300x138.png
Ginny
2023-08-21 16:48:36
2023-08-21 17:01:12
Take a long cool look at the next new video released on the Syd Barrett Official YouTube Channel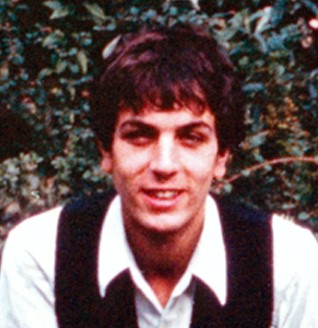 The Barrett family are thrilled to launch the next animated lyric video for Syd Barrett Official YouTube, "Love Song". Created by Swedish animator The Artist On The Border it is inspired by the love letters Syd wrote to his girlfriends Libby…
https://www.sydbarrett.com/wp-content/uploads/2023/05/1963-Syd-with-Frisky-the-cat.-Hills-Rd-Cambridge.jpg
328
318
Ginny
https://www.sydbarrett.com/wp-content/uploads/2022/03/logo-300x138.png
Ginny
2023-07-20 18:01:03
2023-07-20 18:06:40
Syd Barrett's "Love Song" beautifully recreated, find it on Syd's YouTube Channel
Nick Mason Names Pink Floyd's Real Leader ... See MoreSee Less

Nick Mason Names Pink Floyd's Real Leader
Pink Floyd drummer Nick Mason recently did an interview with ABC Radio Melbourne where he spoke about the earlier days of the band. He shared the first real leader of the band that shaped the later wo...
I'm sure he said Roger Waters.. 😆
Syd was and always will be the leader 💎 ✨
Well I enjoyed exploring ALL their early stuff before Dark Side as a youngster. While I found Syd totally fascinating and played Piper AND Madcap Laughs endlessly throughout 10th grade, I gave just as much love and attention to everything else between '68 and '72.
The eternal question- 'Oh by the way, which one's Pink'? The eternal answer- Syd Barrett. He came up with their name, he got them known, and his spirit cast a shadow over them for the entirety of their existence.
Very honest revelations from Mason. Syd was the seed of the plant that grew into a beautiful tree. He will always be a part of Pink Floyd. Syd was a true (underground) artist. He didn't care about success and hit parades. He wanted to create a unique artistic universe. And was bored and irritated with touring, play back performance and media hypes. The other members wanted success and stardom and the whole sharade. Syd became a burden, a menace who exposed strange behaviour and neglect. He was unhappy and the drugs drove him further in the dark. When I hear his songs now they make me happy and sometimes I even cry. They are so unique and strange. So mesmerizing and elegant. His sensitive and artistic geniuses were overwhelming maybe in those days. And you can still hear this in his songs today.
Love both Pink Floyds, but Barretts solos are my favourites
Syd was the lead writer on Piper at the Gates of Dawn, and the album hit #6 in the UK charts. 'Bike' was all Syd, and when the band appeared on Dick Clark's show, Syd said he wrote all the material. Waters made some inane comment about American hamburgers.
Actually just tracking the stories coming out of this new documentary is such a lesson in how the Internet works, the innumerable websites and outlets, and the insatiable demand for content. The little bit of news and the few quotes from the movie is rewritten and published over and over and over again, and usually with an attention grabbing headline that makes you think there may actually be something new.
My kids are named after Syd. Son is Barrett and daughter is Syd. ❣️
So Nick said that Syd was the genius and after he left Waters started writing for real, yet Syd's spirit was there in the later recordings as well. The article also mentions how Gilmour said he probably did as much as he could've for Syd, yet in the same sentence states that he never even went to visit him. Don't bother, nothing new...
Syd's Floyd was the BEST Floyd! Prove me wrong.
It's Nick of course! Last man standing. What is it about drummers being the only original members left usually?
There is a lot of crap mixed with a few decent tracks on ASOS.
For me after Syd left they did some good stuff but reversed the stylings back to blues. I can't stand Money, Wish You Were Here and Comfortably Numb. It's like they hired Clapton or something zzz
On the 18th of September 2020, Nick Mason's Saucerful Of Secrets released the live album and concert film 'Live At The Roundhouse'. Here's a clip of the band performing Pink Floyd's 1967 tr#nickmasonssaucerfulofsecretss#fyp,#astronomydominen#pinkfloydOfSecrets #FYP #AstronomyDomine #PinkFloyd ... See MoreSee Less
Play

Que emoción más grande cierro los ojos y vuelvo a escuchar al gran SYD BARRETT. gracias Nick mason .
Any links to buy it ? Can't believe 3 years !
This is an exclusive photo from a Pink Floyd concert on 16 December 1966 at the Architectural Association student party in London.
(Pink Floyd were hired to play all night for £150)

The photo was taken by Adam Ritchie.

Adam's photography website has just been rebuilt and improved and there are other new Pink Floyd images to see there.
He also took some photographs of the Velvet Underground. In addition, he was a key player in getting the area under the new Westway elevated motorway made into available space for the North Kensington community. Check out the associated tabs.

You can buy limited edition signed prints of Adam's stunning images through his website.

Adam has kindly offered a 15% discount for Syd Barrett fans.
If you would like to buy a print, just click the "Contact Adam Ritchie" link and send Adam an email - mentioning the 15% off promotion in the email.

The discount is available until 31st December 2023

www.adam-ritchie-photography.co.uk/alt-pink-floyd/ ... See MoreSee Less

Remarkable and almost otherworldly.
I've got a pic, you can sell it if you like.....
Syd,Everyone wants to see you.😭
Spooky. He was ethereal. Testament
The Obscured by Clouds look.
Nothing says early Floyd like this picture. You can practically hear Arnold Layne or See Emily Play when looking at it.
Is that the Binson machine back there?
Ah, the legendary mirrored Fender Esquire! I would love to know more about the construction of it. I've heard different things. A lot of people say it was painted silver but that seems to be not true, it is some kind of mylar or foil, or plastic wrap I've been told, but I have no idea what material was definitely used, and if it was glued or how it was attached. And I'm also not certain if the discs are mirrors and if they are recessed, or just stuck on? I've been wanting to build a replica but need more details on the construction.
Wonder has Joe Boyd and Peter Jenner seen these?
Now we pay the same for one picture😅😂😂
He just wanted some exploding trousers that he would eventually source in Hartlepool! Rest easy madcap!
Load more