Syd Barrett's "Love Song" beautifully recreated, find it on Syd's YouTube Channel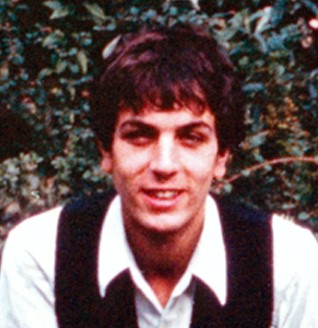 The Barrett family are thrilled to launch the next animated lyric video for Syd Barrett Official YouTube, "Love Song".
Created by Swedish animator The Artist On The Border it is inspired by the love letters Syd wrote to his girlfriends Libby Gausden Chisman and Jenny Spires in the heady, magical late Sixties when Pink Floyd was setting out on the road to fame.
The Artist On The Border spoke about his film
"Love Song" takes us head first into to young Syd Barrett's letters, prominently featured in Rocket 88s book "Barrett – the definitive visual companion".
Though "Love Song" most likely was written in the early 1970s, the lyrics work as a handwritten poem, a letter to someone special. Syd would often illustrate his letters with small cartoons or seemingly random images. In this animated creation, I want you to dive into the whimsical, magical experience of just having received a handwritten Love letter from him. Signed "Love, Syd!"
We have shown the film to both Libby and Jenny, and they are both thrilled with it.
Libby Gausden Chisman said "I think it's absolutely lovely xx"
Jenny Spires said "Seeing these adorable little stick men and the band drawings Syd sent me come to life in this way is extraordinary. Syd would have been completely fascinated by it …. just lovely to see… thank you."
https://www.sydbarrett.com/wp-content/uploads/2023/05/1963-Syd-with-Frisky-the-cat.-Hills-Rd-Cambridge.jpg
328
318
Ginny
https://www.sydbarrett.com/wp-content/uploads/2022/03/logo-300x138.png
Ginny
2023-07-20 18:01:03
2023-07-20 18:06:40
Syd Barrett's "Love Song" beautifully recreated, find it on Syd's YouTube Channel