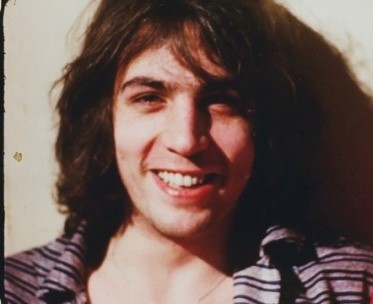 Lee
"Here I Go" is on the album The Madcap Laughs and was recorded on April 17, 1969 at Abbey Road in Studio 2. According to the late Malcolm Jones who produced the session it took Syd "a matter of minutes" to write.
However, Joe Boyd remembers hearing the song on a demo tape in 1967 and it originally being called "Boon Tune" – "what a boon this tune" is part of the lyric. Boyd was producing a band called The Purple Gang at the same time as he was working with Pink Floyd on "Arnold Layne". Syd had put forward "Boon Tune" to Joe Boyd and The Purple Gang as their next single but their record company was not happy with them getting involved with other writers/publishers so the idea was shelved – although they did put a version out many years later.
The fact that the song was already written at least 2 years before it was recorded probably explains why Jones presumed it took minutes to write. I reckon those minutes must have been Syd going through it off the top of his head to remember it.
Malcolm Jones also said "Syd nearly always had lyrics with him on a stand in case of the occasional lapse of memory. This one was the only one I remember him having no cue sheet at all". Perhaps he even changed something but we'll never know this as the demo tape no longer exists.
Whilst writing this piece, I contacted the drummer Willie Wilson who is credited as the bass player on the song. Willie hails from Cambridge and played in Jokers Wild which was the band David Gilmour was in before Pink Floyd (he would later play drums alongside Nick Mason on The Wall tour). Willie told me he didn't know Syd when growing up but that he got to know him when he would occasionally get up and play at Jokers Wild gigs. The band even ended up playing on the same bill with the Floyd who were still known as The Tea Set along with a then-unknown Paul Simon at a friend's party in 1965.
Fast forward to 1969 and it was whilst hanging out at David Gilmour's flat in Earls Court that Syd asked Willie if he would go along to Abbey Road and do some recording with him a few days later.
It transpires that the album sleeve notes and, subsequently, various books attribute credits incorrectly. It is actually Willie playing drums and not Jerry Shirley (famed drummer of Humble Pie) and there is no bass on the track. This is probably obvious upon listening to it but the sleeve notes declare otherwise.
Willie – "After we recorded 2 or 3 tracks it was suggested that bass guitar might sound good on them. There was no bass player there but Jerry, who I shared a flat with and had come along for the ride, said he could have a go. Where the bass guitar came from I don't know but it was Abbey Road with lots of equipment cupboards. Jerry had a hard time playing to the track as it was just drums and guitar, Syd didn't play the same chords in each verse and also Jerry wasn't a bass player."
Furthermore, David Gilmour who was one of the producers on The Madcap Laughs double checked the multi tracks whilst I wrote this and told me "Willie is definitely the drummer on this. Jerry is not playing bass on it. There was no bass on the session, which is why I wanted to add one, back whenever it was."
Whilst there is no bass on the version that was released on The Madcap Laughs David did indeed add it to a remix of the song that appears on the 2010 compilation album "An Introduction to Syd Barrett".
Personally, I prefer this version for its fuller band sound.
Over the years lazy and insensitive journalism has portrayed Syd as an extreme acid and drug casualty. There used to be constant use of a photograph taken of him mid blink so it looked like he was 'high'. When Syd retired he had no need or want to address anything publicly and that allowed gossip and factually incorrect articles to thrive.
So when I was asked which song I wanted to write about I knew immediately it would be this one. Much like "Effervescing Elephant" from the next album it shows that despite the mental health issues Syd was experiencing he retained humour and a spring in his step. The lyric is perfectly married to the music hall type chord structure. I am not going to decipher the words and give any meaning to them. I would much rather you listened to it yourself and enjoyed it for what it is. A funny, charming and, for Syd, conventional song that is probably quite the opposite to what most people think of when they think of him. I do wonder whether Syd had even written it way before the first Floyd album but I doubt we'll ever know.
In 2016, I approached Nick Mason with an idea I had for him to go back out on the road and focus on the early years of Pink Floyd. It was important that we play some of the songs that Syd wrote and when it was decided to incorporate photographs of him for projections in our show I purposely found ones that had him smiling. All of us in the band – Nick, Guy, Gary, Dom and myself – want to send people home with a positive and happy image of him in their heads.
I like to think of that side of Syd. This song helps me to do that and I am pretty sure it will do the same for you.

Lee Harris plays guitar in and is co-founder of Nick Mason's Saucerful Of Secrets. Prior to this he is most proud of the 12 years he spent either playing with or on managerial duties with The Blockheads.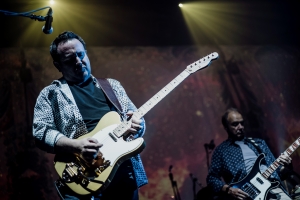 https://www.facebook.com/lee.harris.official
https://www.instagram.com/mrleeharris/
http://www.thesaucerfulofsecrets.com
https://www.sydbarrett.com/wp-content/uploads/2023/01/Syd-Barrett-Here-I-Go.jpg
304
373
Ginny
https://www.sydbarrett.com/wp-content/uploads/2022/03/logo-300x138.png
Ginny
2023-01-06 08:00:59
2023-01-06 09:04:13
Here I Go by Lee Harris, co-founder of the Saucerful of Secrets